Full Face Cutter-ZF2006
Tungsten Carbide Cutters are installed in drums, scarifier machines for surface preparation. we could produce Flail cutters, full face cutters, milling cutters, tungsten carbide cutters, TCT cutters, steel cutters, spacers, drums etc.
Full Face cutters
for removing pavement markings, epoxy, paint, adhesives, mastics, etc. use the full face cutter for removal applications that require a flat even finish. the full face of the carbide tip provides 100% removal of surface material with minimal damage to the substrate.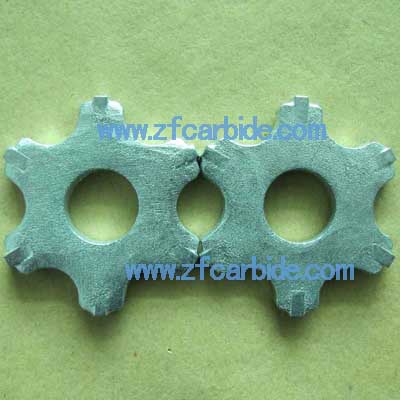 For more information, pls contact wanghelen@zfcarbide.com